In the afternoon of February 4, Xuzhou held a donation ceremony for epidemic prevention. Enterprises, represented by XCMG, made donations for epidemic prevention with the high sense of social responsibility. XCMG donated RMB 5 million.
Zhuang Zhaolin - mayor of Xuzhou City, made a speech, Zhao Xingyou - deputy mayor of Xuzhou City, hosted the donation ceremony, and Yang Dongsheng - general manager of XCMG attended the donation ceremony on behalf of XCMG.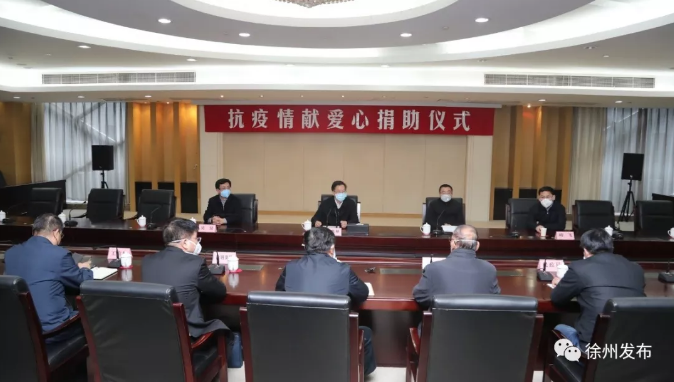 Zhuang Zhaolin said, the virus is ruthless while we feel the love in Xuzhou.
Xuzhou enterprises, represented by XCMG, are always been reasonable, know the overall situation, and move forward to fight against the hard situation. They actively donate money and materials, and extend their friendly hand for epidemic prevention, contributing their power and gathering warm love.
XCMG use practical actions, interpreted responsibility spirit of actively fulfilling the social responsibility and assisting in fighting against epidemic prevention and control, and your political consciousness & noble quality of listening to the Party, following the Party, serving the society, and showing love. XCMG demonstrated a good image of Xuzhou enterprises to all sectors of society and helped achieved a win-win situation of enterprise development and social progress.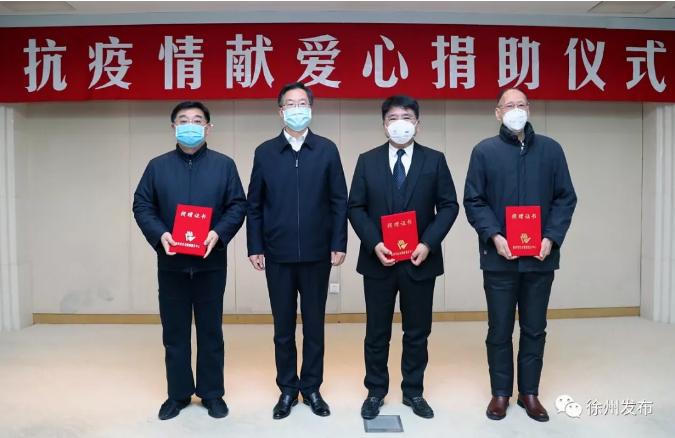 The epidemic of novel corona-virus spread from Wuhan in late 2019 touches every Chinese. Since the construction of Wuhan "Xiaotangshan Hospital" at the end of January 2020, XCMG has connected with dealers and customers for the first time, took full use of its own advantages, made great efforts to assist in the construction using practical actions, and took the responsibility of a state-owned enterprise during epidemic prevention.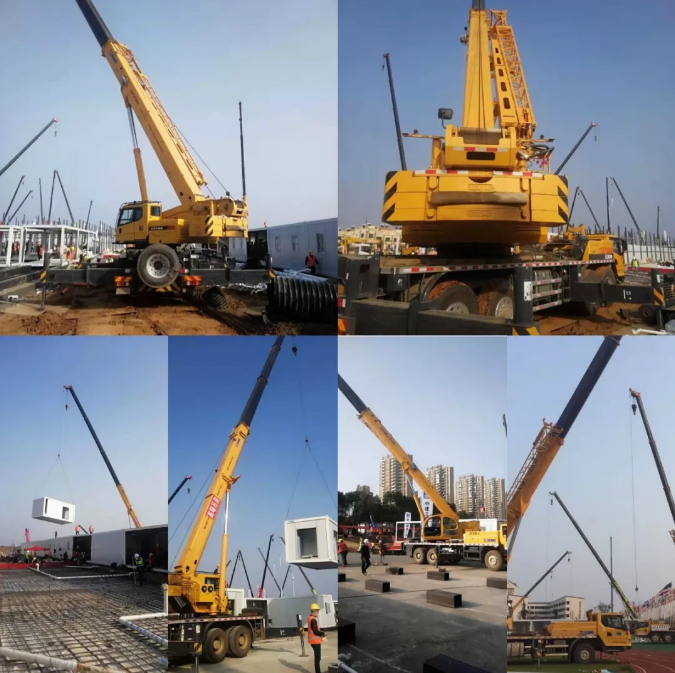 XCMG Assists the Construction of Wuhan Huoshenshan Hospital and Leishenshan Hospital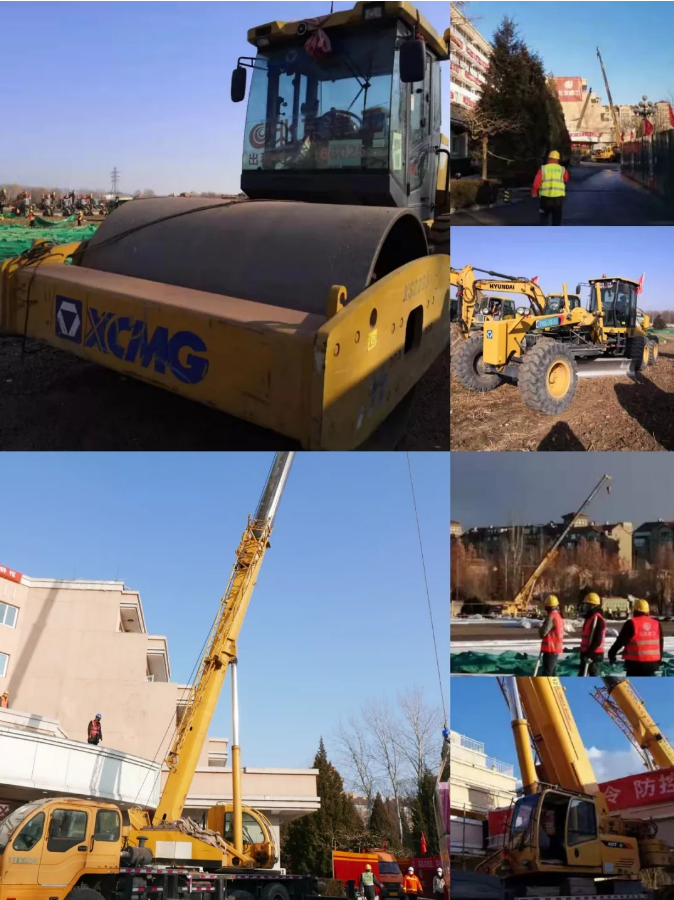 XCMG Assists Expansion of Beijing Xiaotangshan Hospital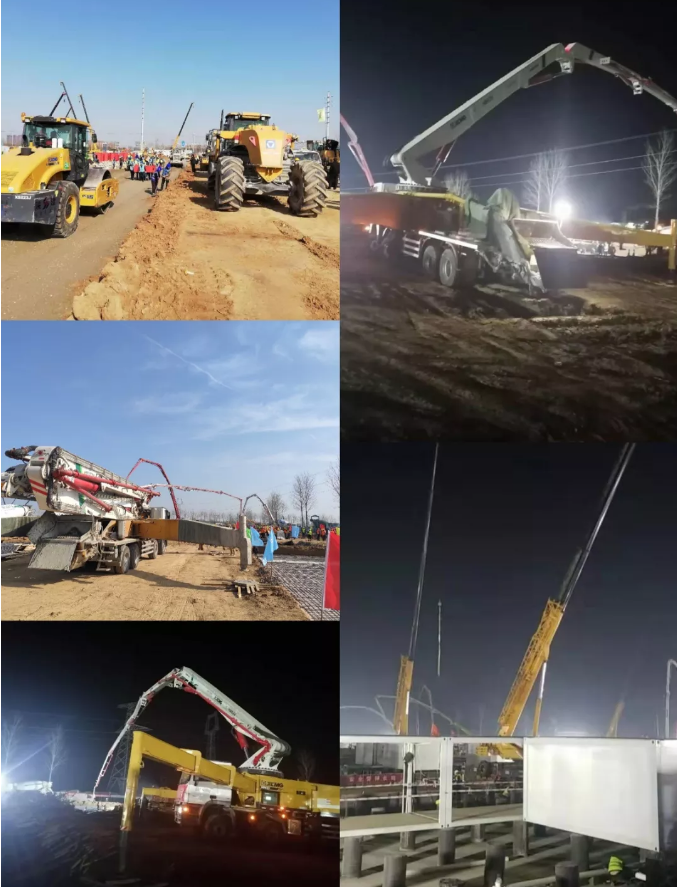 XCMG Assists Construction of Xi'an Emergency Hospital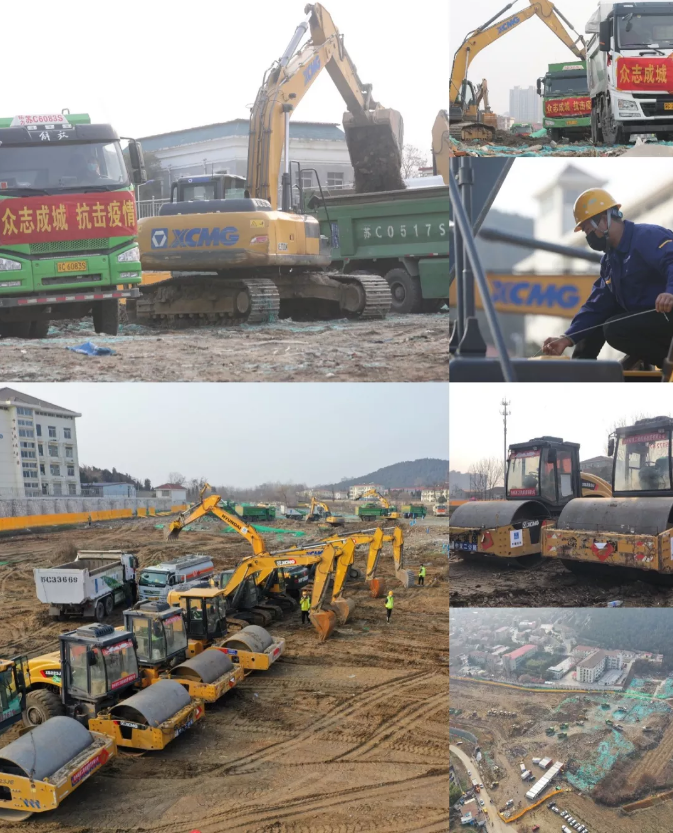 XCMG Assists Construction of Xuzhou Emergency Hospital
By now, a total of 206 pieces of XCMG equipment have assisted in construction of "Xiaotangshan Hospital" in Wuhan, Zhengzhou, Beijing, Xi'an, Tianjin, Xuzhou and other places, and building of isolation/standby ward or emergency ward. In addition, XCMG dedicated equipment is actively used in highway road rescue.
At the same time, in 23 countries and regions like Oman, Israel, the United Arab Emirates, Saudi Arabia, Brazil, etc., XCMG has gathered all efforts to donate more than 300,000 pieces of materials, such as medical masks, protective suits, goggles, etc. valuing nearly RMB 3 million.