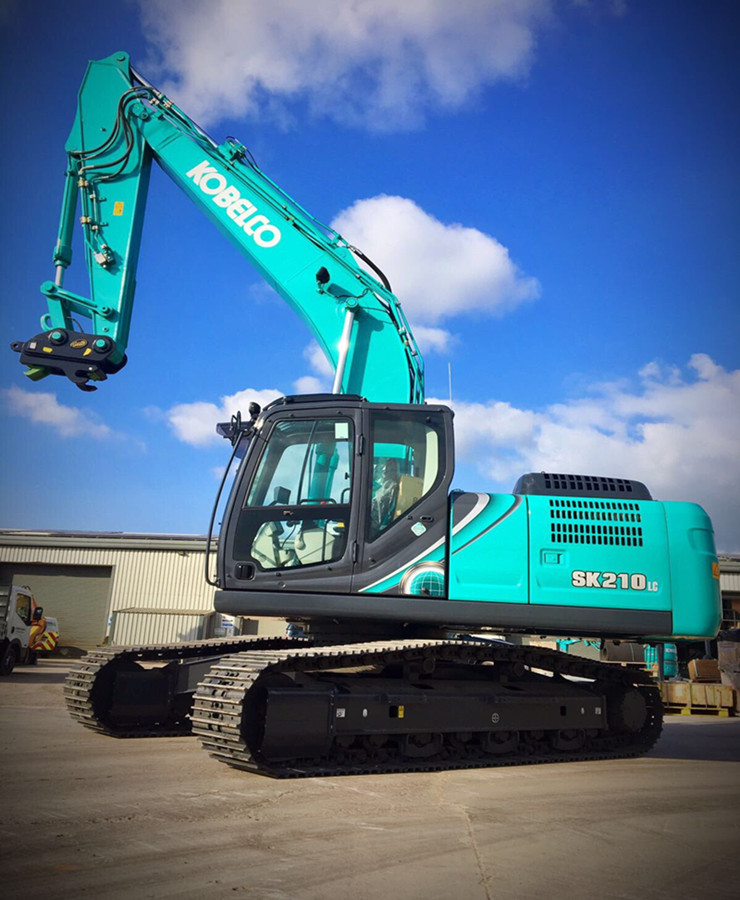 The new 20-ton SK-Series Excavator by Kobelco, the SK210LC-11, provides more standard features, an improved cabin, easier maintenance, and increased performance.
The machine has been powered by a 160-horsepower, Tier 4 Final Yanmar diesel engine. Kobelco said that in comparison with the previous model, the new engine delivers 18% more torque.
The company says, the SK210LC-11 gives 52,740 pound feet of swing torque, 51,300 pounds of drawbar pulling force, and 32,190 pounds of bucket digging force. The 50,000-pound operating weight of the machine increase stability when used for lifting heavy loads.
In order to maintain constant power, an independent travel function is featured in the Excavator, which dedicates one hydraulic pump to travel and the other to the attachment on a continuous basis.
The SK210LC-11 offers three work modes which are Eco, S, and H. These are to balance the economy, low fuel consumption, and high performance. In times of more muscle requirement, the heavy-lift and power-boost features having unlimited time use can be activated.
The company told the media that it has improved the SK210LC-11 construction with thicker side panels as well as a larger bucket cylinder pin to enhance performance and durability.
In the redesigned cabin, operators find a seven-way heated, adjustable, air-suspension seat, and repositioned air conditioning and heater vents. It will also feature a 10-inch monitor to provide a 270-degree view from the three-camera system.